Join Lodge 50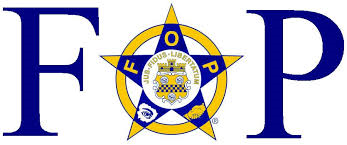 JIM FOGLEMAN LODGE #50, INC
Any full time or retired law enforcement officer may join the FOP. If you are a regularly appointed or elected and full-time employed law enforcement officer of the United States, any state or political subdivision thereof, or any agency, then you can become a member of the Fraternal Order of Police.
Active Membership - $360.00 per year, which includes legal aid, is payable annually by check or money order. You can elect to pay monthly by ACH. Once your application for membership has been approved, monthly payments of $30.00 will be deducted from your checking account. A voided check must be accompanied with your application.
Active-Retired Membership - $30.00 payable annually. ACH payment is not available for this type of membership. Once your application is approved, your check will be deposited. As an Active Retired member you will then be invoiced at the end of the calendar year reminding you to renew your annual dues.
Our mailing address is:
P.O. Office Box 13044
North Palm Beach, FL 33408
Page Last Updated: Nov 20, 2018 (14:13:07)